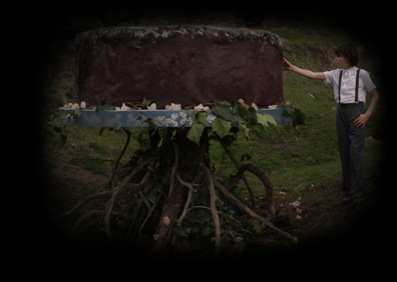 CAKE
Short Film, 2009, Australia
watch the film here
---
LAKE LANORE
A 1-hour drama series about a small town and a secret hiding below its surface.
Pilot Television Episode
Involvement: Writer
Status: 1st Draft
---
HANGDOG
If you want peace, prepare for war. An adaptation of a short story by Suzanne Milano.
Short Format: Approx. 15 mins.
Involvement: Writer
Status: Pre-Production
---
MARVIN'S MYSTERIOUS PUMPKIN PATCH
A comedic children's short film about a grumpy old man who learns the importance of human companionship.
Short Format Animation: Approx. 10 mins.
Involvement: Writer
Status: Complete Script
---